Last fall, Malawi, Aftica faced a terrible drought causing country wide famine. I wrote a post introducing you all to Gogo Grandmothers….the incredible ministry where I have the privilege to serve. We developed a fundraising project last year called the Joseph Project to help the Gogo and their children through the famine. So many of you were willing to help make a difference and we are so grateful for your generosity.
It's a Fact . . .
Due to continued drought, the harvest was terrible in Malawi again this year! Our USA director reported last week, "Most Malawians rely on subsistence farming (eating only what they can grow), but the food supply situation is always precarious. 2016 is the second year in a row that they have had a poor harvest because of severe drought, and many areas are already running out of food to sustain their families."
Malawi News . . .
The "Famine Early Warning System" shows the food crisis beginning in Malawi.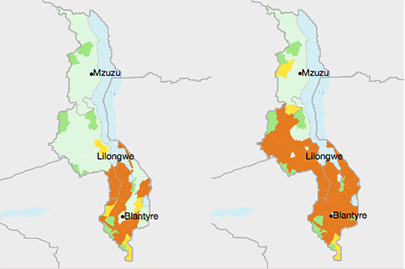 Near Term: Jun. – Sept. 2016 Medium Term: Oct. 2016 – Jan. 2017
Maps show the orange areas that are in a food crisis in Malawi. 3/4 of the gogos and children we work with are in these emergency areas.
Once again we are asking you to get involved, to do something that will make a significant difference in the poorest country in the world!!!
The 2016-2017 Joseph Project

We have miraculously found a source for maize to buy and store for our gogos and the children!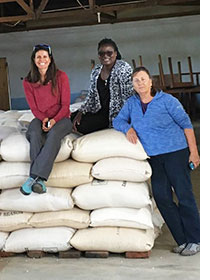 $10.00 will provide 60 pounds of maize to a gogo and the children in her care for a month. Could you and your family help meet this need for a gogo family until her next harvest in April or May 2017.
Over 2,000 gogos and thousands of children in our sponsored villages are in dire need of food, especially in the central and southern regions.
We are always working on development and sustainable programs in our villages — but there are times of crises that demand an emergency response. This is one of those times!
We have set up a special Joseph Project 2016 web page where donations can be made specifically for this maize assistance. Click here to visit this page. Let's Do Something to help! Thank you!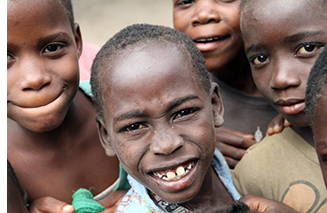 Kerry