I love holidays. LOVE holidays. BUT…
I also have a huge panic attack when I realize that holidays = parties = expectations that I'm a super awesome Pinterest mom who can whip out the cutest ever gifts to exchange. (This expectation is 100% self-imposed).
Well, I'm here to tell you that you can be SUPER AWESOME without braking the bank or losing your mind trying to come up with crafty crafts because there are super-talented moms that have done all the work for you. GOD BLESS PINTEREST (sometimes).
We have 3 different exchanges to prepare for, so I picked 3 seemingly easy to prep DIY Valentine's with free printables and allergy-free snack options.
How cute is this CUTIES Valentine from Happy Money Saver? I love cuties. They are good for all occasions, right?!!
I instantly fell in love with this BEAR HUG Valentine from Bloom Designs
And how cute is this DIY craft? I'm totally going to have the girls make this for family members!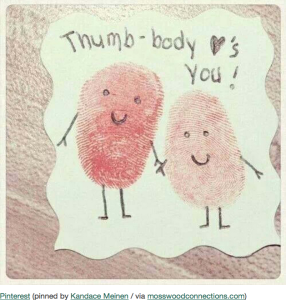 I am feeling 100% better and more prepared after my search and I am glad I was able to find some ideas that fit my needs.
What Valentine's do you plan to make this year?