We are settling into the Fall season and the leaves are beginning to turn beautiful colors. Hopefully by now I have made my annual trip up to Placerville to celebrate the beginning of Harvest time by spending a day at Apple Hill. I love the smells, the sights, the tastes and the sounds. Every one of my senses gets a dose of Autumn when I spend a day on Apple Hill. If you have never been up to Apple Hill it is a must-do adventure. Take the whole family and spend the day. Saturdays and Sundays are really crowded so if possible go early in the season. I typically buy bushels of apples for my annual Apple Butter making day with my good friend Sally. This year, in addition to my apple butter making endeavor, I am going to try to bake many new apple treats that I modify to make healthier options-some even gluten-free. Here is my first try (for a gluten free option, use almond meal flour combined with gluten free rice flour or quinoa flour)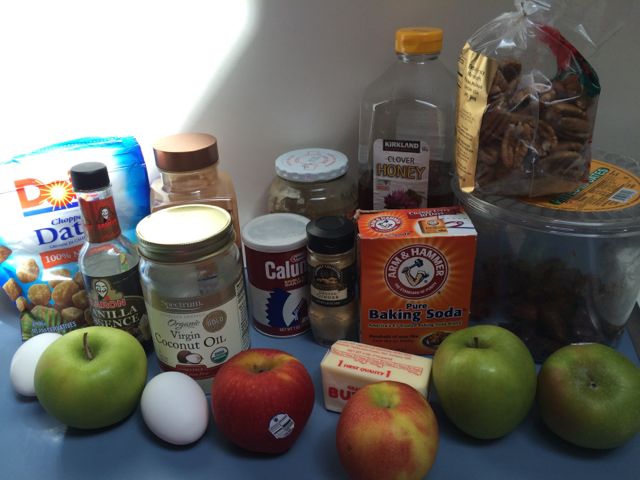 1 cup flour
1 cup whole wheat flour
1 teaspoon baking soda
1 teaspoon baking powder
½ teaspoon salt
1 ½ teaspoons cinnamon
½ teaspoon ginger
¾ cup coconut sugar (brown sugar)
¾ cup honey
¼ cup butter softened
¼ cup coconut oil
1 egg
2 egg whites
½ cup unsweetened applesauce
1 teaspoon vanilla
1 ½ cups chopped granny smith apples (2 medium apples)
1 ½ cups chopped red apples (2 medium apples)
1 cup chopped pitted dates
2 teaspoons fresh lemon juice
1 cup chopped pecans
Preheat oven to 325 degrees.
In a small bowl combine flour, baking soda, baking powder, cinnamon, ginger and salt. Set aside. In a mixing bowl combine sugar, honey, butter and coconut oil and beat until fluffy. Add eggs and beat well after each addition. Stir in applesauce and vanilla. Gradually add dry ingredients and stir until just combined.
Chop apples and mix with lemon juice.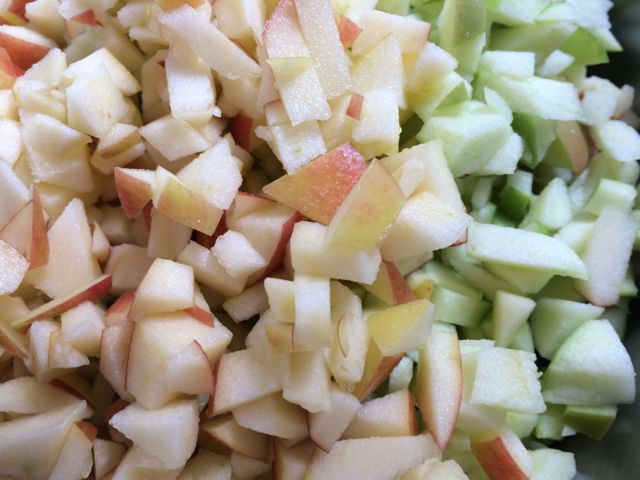 Chop dates and pecans and add to apples.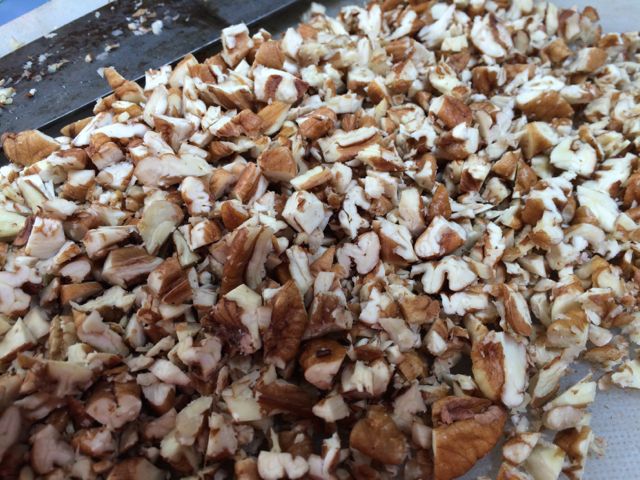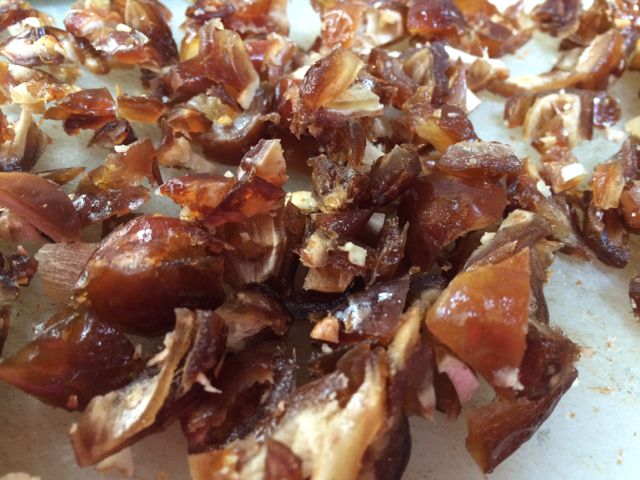 Fold in apples, dates and pecans.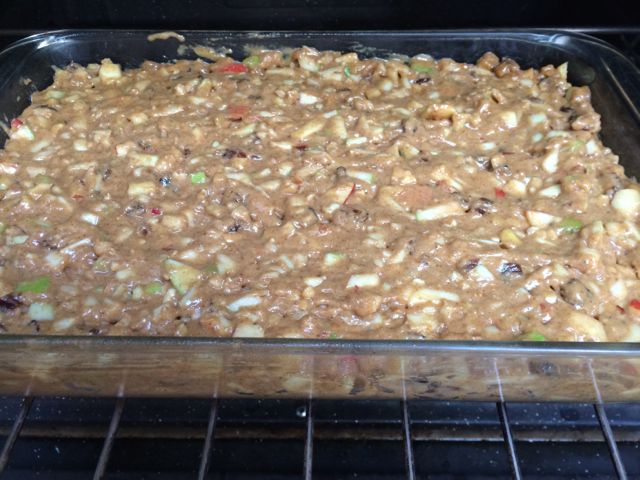 Pour thick mixture into a greased 9×13 pan and place in preheated 325 degree oven. Bake for 50 minutes or until toothpick inserted comes out clean.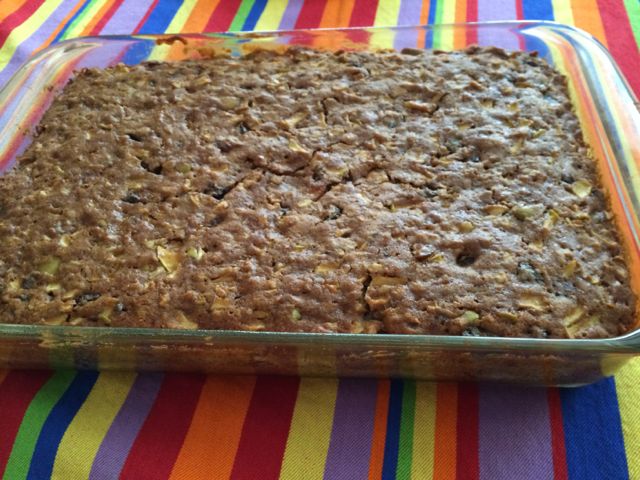 Allow to cool, cut into 24 bars and enjoy. Serves 20-24.
What new recipes have you tried with apples?