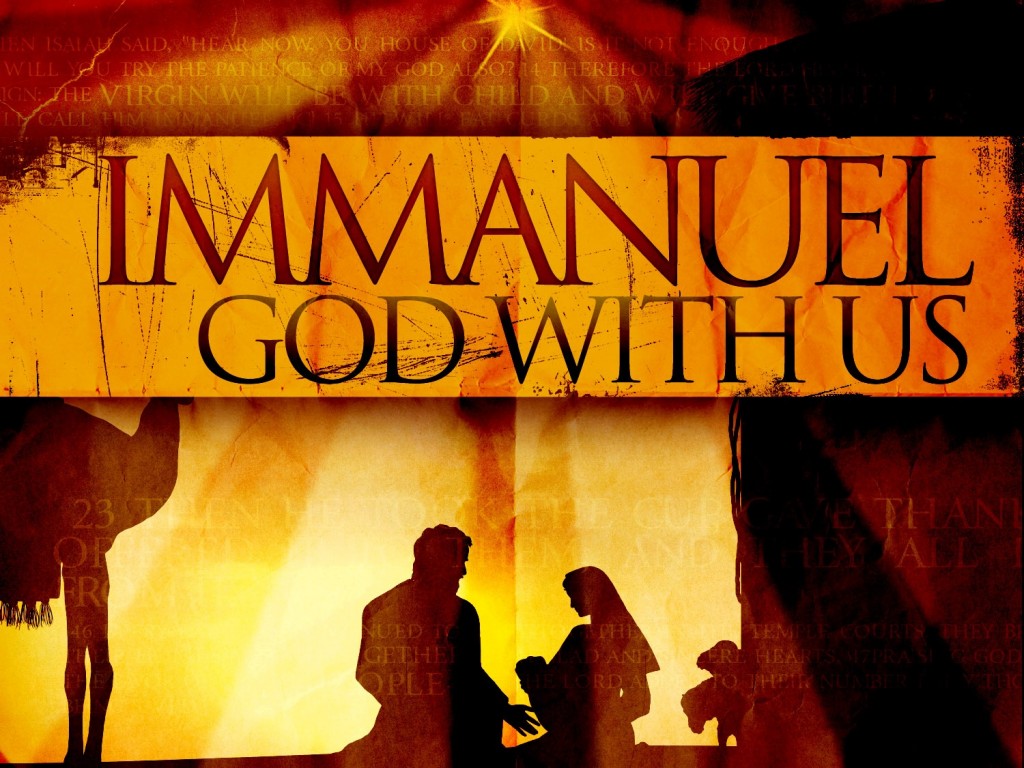 From the Hebrew name עִמָּנוּאֵל ('Immanu'el) meaning "God is with us". This was the foretold name of the Messiah in the Old Testament. It has been used in England since the 16th century in the spellings Emmanuel and Immanuel.
This is not a personal name. In Isaiah 7:14 it is fulfilled, not in the naming of Jesus, but in the whole account of His origin and naming. It is not that Jesus ever bore the name Immanuel but that it indicates His role, bringing God's presence to man. Matthew showed that the virgin conception was not something new, but that it had been predicted by the prophet Isaiah. God is now with the people to save them as the prophets have predicted. Therefore "God is with us" would not so much describe the exact nature of Jesus, but rather that God has been gracious to His people by sending His Messiah.
When the conception of Jesus was announced to Joseph the angel told him that a son would be born who would be called Immanuel – God with us. The phrase may be emphasizing the truth of the gospel that God became a human being in Jesus Christ. It is also possible that Matthew is emphasizing that God was faithful to His promises in sending the Messiah to His people the Jews.
Devotional about Jesus our Emmanuel….
This is another name given to Jesus. Jesus was truly one with God – taking on humanity to bring reconciliation between God and us.
This was the only way to bring us back into relationship with God. God came as a baby, then grew to be a man – He walked, talked and had fellowship with humanity in the person of Jesus – Emmanuel – God with us. And today we as Christians can enjoy the presence of God and fellowship with Him through our faith in Jesus.
God is with us today
So let us celebrate!
This is our family's tree of Adornaments that we purchased from Family Life today. We put them out every year to remind us of all the names of Jesus. You can buy a set for your family right here
Here is a beautiful rendition of a song called" O Come O Come Emmanuel "
Here are some fun printables to color with your children while you talk about Jesus our Emmanuel.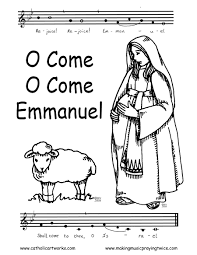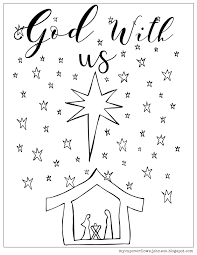 PRAYER
Thank you God for sending your Son, Jesus as our Emmanuel. Your presence with us, your power protecting us, your love surrounding us through an intimate relationship with You, available to us, through Jesus. I rejoice every day for this honor and privilege-to be one of your beloved children. May each one of us experience your presence as a reality in our lives this Christmas season. You are near, our Emmanuel. Amen
May each one of you take time this Christmas season to contemplate these names of Jesus that we have written about.
Isaiah 9:6
"For a child will be born to us, a son will be given to us; and the government will rest on His shoulders;and His name will be called Wonderful Counselor, Mighty God, Eternal Father, Prince of Peace."
He is our Emmanuel-God with Us………Jesus, Savior, Christ the Lord.
MERRY CHRISTMAS!