Skinny Oatmeal Cinnamon Chocolate Chip Cookies



I love to bake. This pregnancy my nursery nesting has been shifted into baking. Minus the dishes after, baking is what relaxes me and I love being able to share what I bake with others. So, when I found this new cookie recipe with NO white flour and NO sugar and just 2 TBS of butter, I had to try it. I adjusted it to make it just a little more delicious with some of my favorite baking go-to ingredients. As you move forward into this new school year and holiday season, don't be afraid to try new things in the kitchen! Something might surprise you 🙂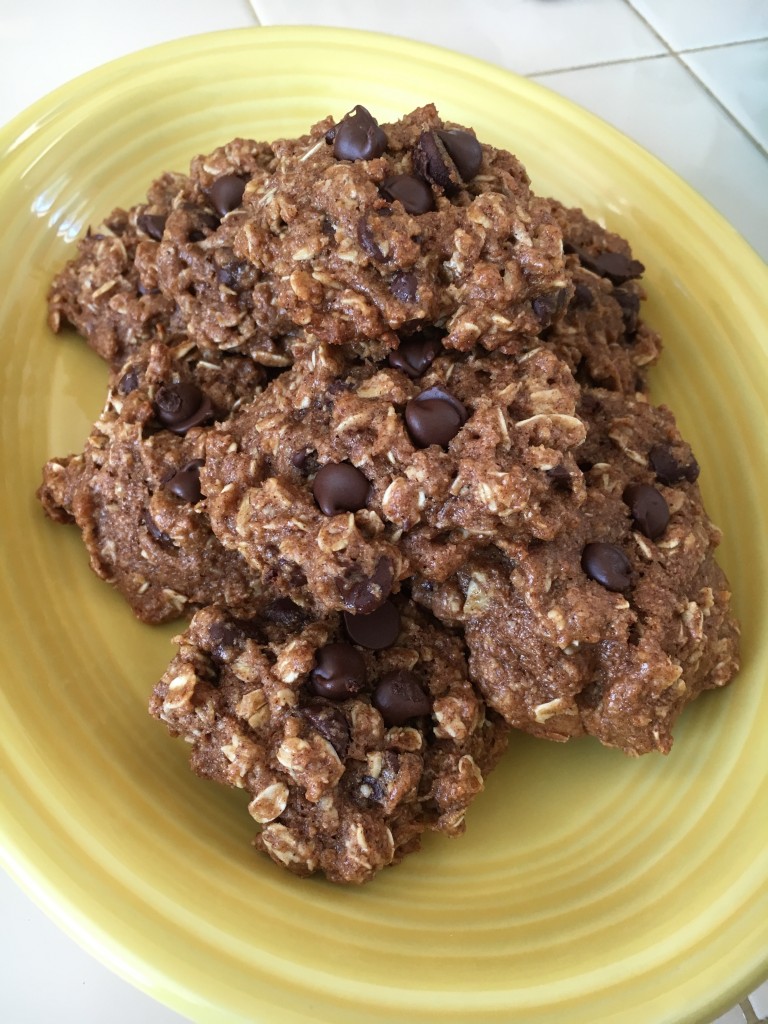 Ingredients:
1 Cup Oats
3/4 Cup Whole Wheat Flour
1 1/2 tsp Baking Powder
1 TBS Cinnamon
Scant 1/2 tsp Salt
2 TBS Butter, melted
1 Egg
2 tsp Vanilla
1/2 Cup Honey
3/4 Cup Chocolate Chips
Adapted from The Food Charlatan
The How To…
Add all the dry ingredients into a large bowl.
In a separate bowl, melt the butter. Add egg and beat together. Add the vanilla and honey and mix well.
Combine the wet and dry ingredients in the large bowl.
Add chocolate chips.
Refrigerate the dough for 30 minutes.
Shape the dough into large balls, place on prepared cookie sheet and slightly press down.
Bake at 325 for 10-12 minutes or until they start to brown on the edges.
As soon as you pull them out of the oven, press 3-5 chocolate chips into the tops of each cookie.
Makes 12-18 cookies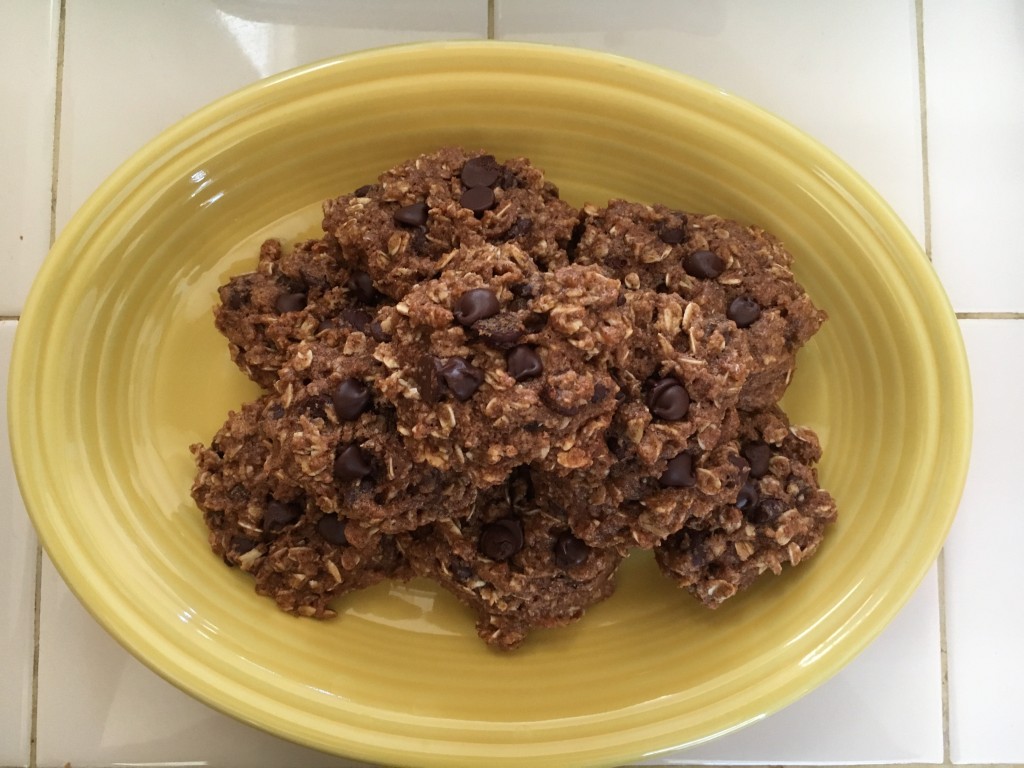 Share some of your new favorite healthy baking recipes!