A week ago my little boy turned 1! I can't believe it. A year ago I was blessed beyond measure with my little baby boy, who we named Garrett and has brought an enormous amount of joy into my life. And of course, in normal mom fashion, the one year old birthday party became a thing. I set out to not make it a big deal… but I was just having way too much fun! But one thing I did stick to was my budget. I was able to throw a fairly large birthday party and not spend too much money. It took lots of lists, preparation, help, delegation, and lots of time. But I loved it!
My best advice in planning a party: Simplify. Say no to things. Do little touches of pop. You don't need every decoration or every DIY you see. Choose a few things that you can have fun with. Don't break the budget or break your sanity! Within reason you can have a cute, fun, creative birthday party!
A couple tips:
Pick a theme or color
Make a general budget
Sale shop a little bit online
See if family wants to contribute to the party
Use a food favor or something people can use
Wait to buy your baby presents until after the party and you see what they get
Decor:
Bought plates, utensils, and napkins at the dollar store in my color
Chose a few things on etsy that I could print out myself and make
Got some ideas on pinterest and etsy and made them myself
Used amazon prime for puff balls, bean bags, and bubble machine
Activity:
Choose a few activities for kids
Lawn games
Music
Food
Snacks:
Buy kid snacks and juice boxes at Costco
Otter pops or popsicles in the summer
Make things homemade
Try to use water in cups rather than half drunk bottles
Have a few treats, a few snacks, and call it a day

Popcorn, chips and dip, veggies and hummus, cookies, cupcakes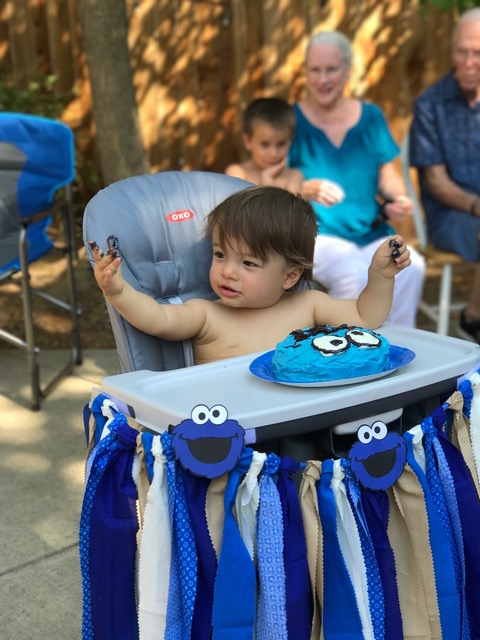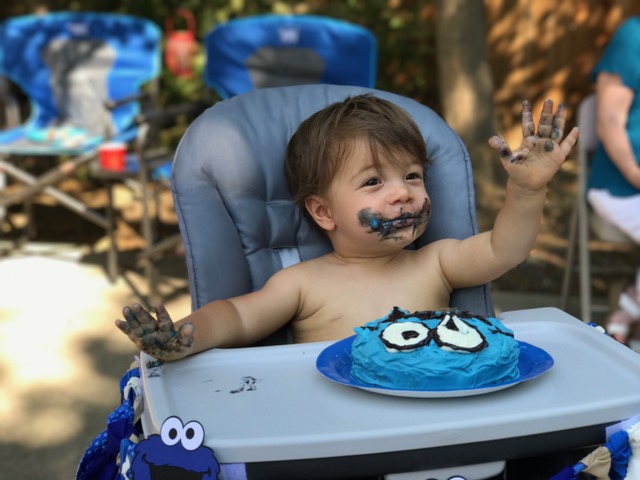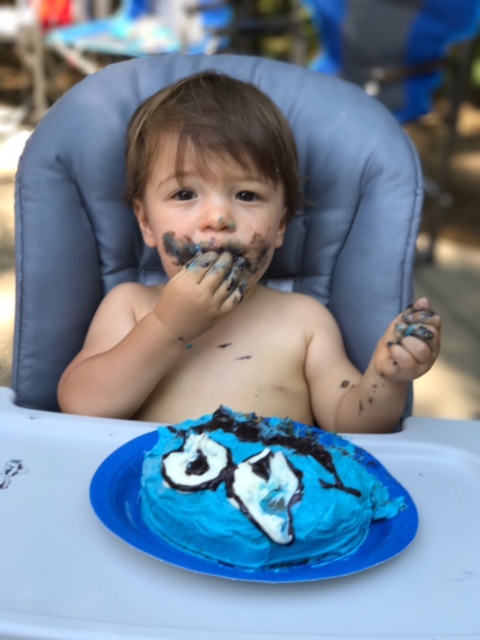 The cake smash!!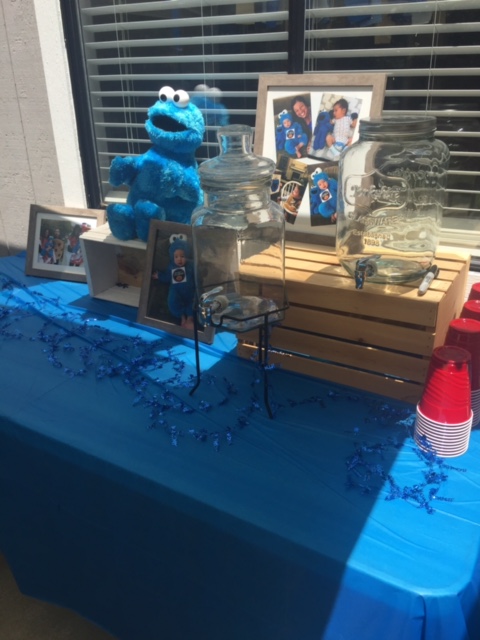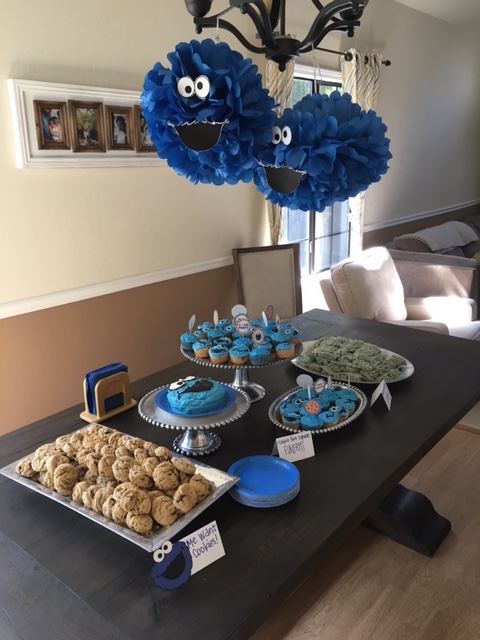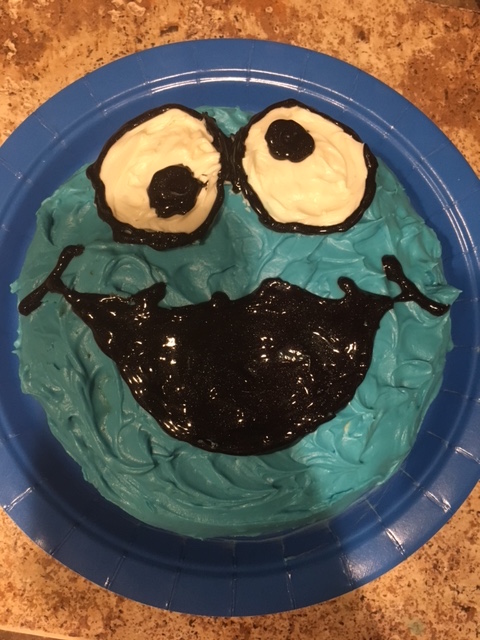 Drinks, pictures, on an outdoor tables. Dessert inside. Homemade carrot cookie monster cake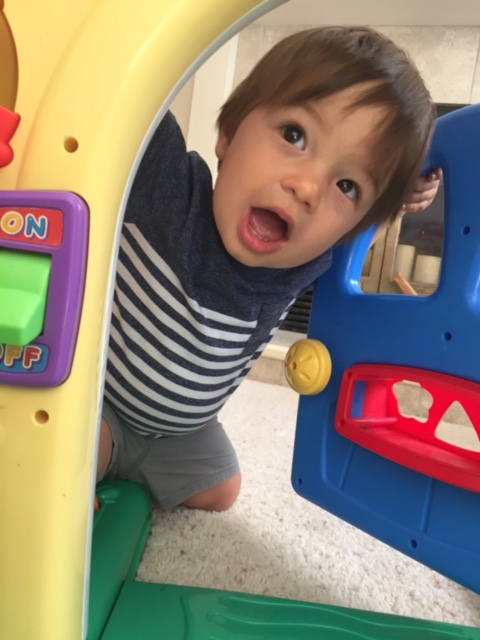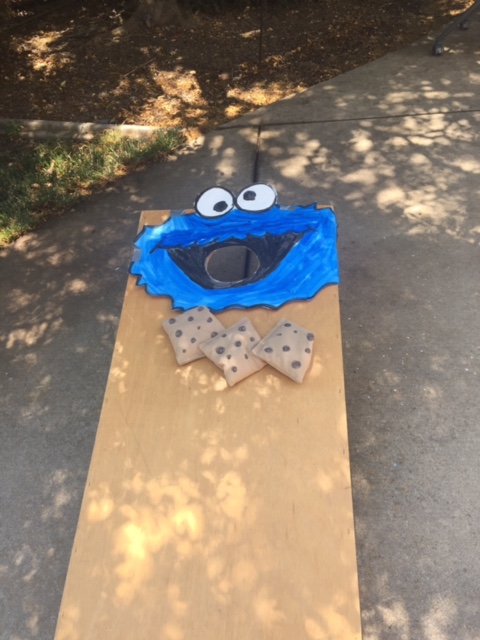 Kid toys and cookie monster cornhole for adults (cookie face made out of posterboard and contact paper, cookie bean bags made out of brown bean bags with sharpie chocolate chips)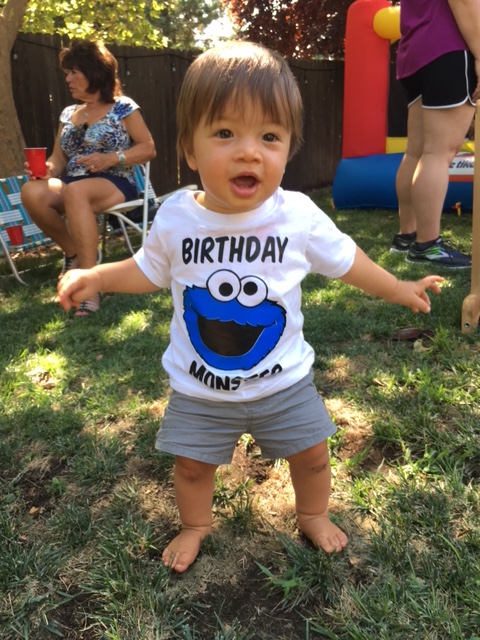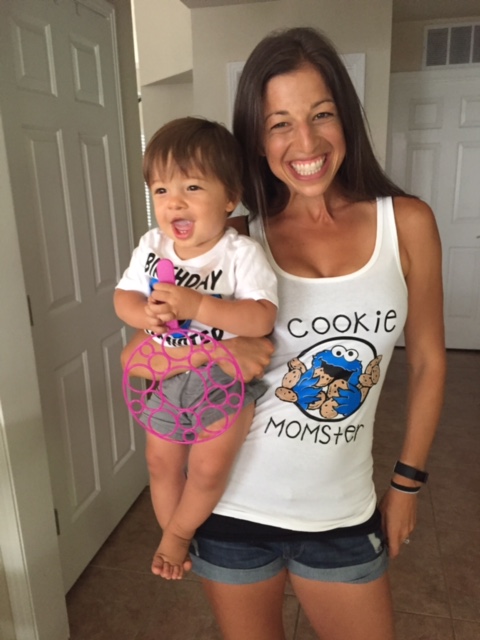 How cute are these shirts my friend made for me!!!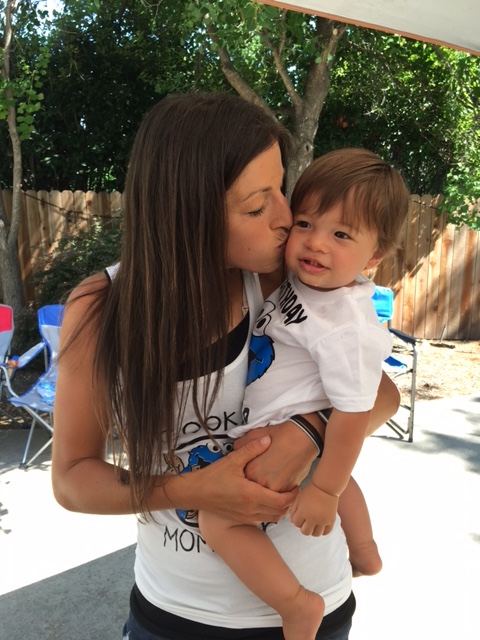 My little cookie monster