Passion Perspective Interview with Becca
We hope you read yesterday's post and appreciate all that goes into building a design business like Lavender's Blue Designs. If you have not taken a peek at Becca's work, on our website or on her Etsy or Minted accounts, you should take a moment and look at the amazing attention to detail she puts into her work. She is a creative genius. When we were working with Becca to design our website, she listened to our wants and needs and came up with a half dozen preliminary ideas. She was open to our input, made changes as we requested and did not stop working and reworking her designs until we were fully satisfied. It was a blessing to work with someone so gifted and talented. Today you will be able to see how "patience, hard work, and staying true to yourself" has been the backbone of her success. She certainly has been an answer to prayer for us.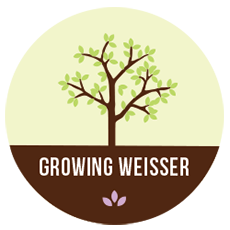 Today we are going to share with you some of the ups and downs of Becca's journey. We asked her how her faith played a part of this journey through the expected and unexpected challenges and blessings of developing and running her own business.
What were the challenges-expected and unexpected?
"It's definitely been a challenging journey, but God has been gracious, time and time again. Some days, I feel like I must be crazy not to be doing something architecture or education-related, since those are actually the fields I studied in school. It makes me wonder whether I've wasted years of my life working toward one thing, only to go in a different direction altogether. But it's in these times of anxiety and desperation that I hear God whispering to me, and he reminds me, 'I have a plan for you. Each of your days has been written already, and each turn you've taken has prepared you for where I am taking you next.' Each day, I'm learning to lean less on my own understanding and to trust God more and more with my whole heart."
What have been the blessing-expected and unexpected?
"My husband and I moved to Grenada, an island in the Caribbean, for two years, for him to pursue his medical career. As a foreigner, I legally wasn't allowed to work or find a job in Grenada. At first, it seemed like my life was put on pause for a while and any hopes of a career in education or design would have to be put on hold. In fact, the blessing and luxury of not having to work for two full years really gave me the time to develop skills I'd wanted to learn and to grow myself as a freelance designer. Not to mention, I met such wonderful people and made some lifelong friendships there!"
What tidbits of wisdom or tips you would want to share with others?
"Find something you love and pursue it wholeheartedly. Along the way, remember to be kind, be humble, and be true to who you are. It's easy to give in to trends and to do what everybody else is doing, but the best way to stand out is to do your own thing and do it well!"
What have been some of the positives and negatives while pursuing your dream?
"I think the best thing about my business is that I get to work from home. I love having the flexibility to be home when my husband is home and to schedule meetings and work time to coordinate with his schedule. I also love the flexibility of being able to work anywhere – at a coffee shop, at the library, or even halfway across the world (I get to spend weeks visiting my parents or my baby nephew in China!). The negatives would have to be the lack of a stable income and having to learn how to run/manage a business and everything that comes with that (taxes, etc.)."
GUESS WHAT??? Becca at Lavender's Blue Designs has made one of the Easter Giveaway printables FREE for all Growing Weisser Followers! Click the link below to see your free gift!
If you haven't already, enter to win our Passion Perspective giveaway to win Lavender's Blue Designs entire Easter Printable Pack! See yesterday's post for the full mock party set-up with the Easter Printable Pack!