The Journey of Lavender's Blue Designs
Today we will take you on a journey of Becca's company Lavender's Blue Design and you will experience how her passion for crafts and design became a custom design business.
We asked Becca a series of questions:
What was your original passion and how did it change into what you are doing now?
"I've always had a passion for craft and design.  I love how good design (graphic, industrial, architectural) has the ability to persuade, to communicate, to enable, and to empower. And craft, that is, the skill of making something by hand, goes hand in hand with design. I spent a lot of my time in college learning, studying, and practicing a lot of the skills I have today – more abstract skills like how to apply design principles to more tangible skills like how to draw a straight line (it's harder than you think!).  I think it's the perfect blend of these two elements, craft and design, that creates a good product."
How and when did it begin?
"My first, real dabble in graphic design started when I decided to design my own wedding invitations. I ended up teaching myself how to use Adobe Illustrator so I could translate the ideas in my head onto paper. I ended up loving the whole process so much that I started volunteering to design wedding invitations for my friends and family. As people saw the invitations that I was creating, word spread and people I didn't even know started approaching me about custom design. I spent a large amount of time developing my website, working on my photography to take quality photos of my work, and submitting my work to different websites and companies for features and publications."
So far, Becca's work has been published on The Knot, Disney Baby, Babble, and Oh So Beautiful Paper. Becca's designs are currently for sale on Minted (http://www.minted.com/designer/rebeccathongkham) and Etsy (https://www.etsy.com/shop/lavendersbluedesign).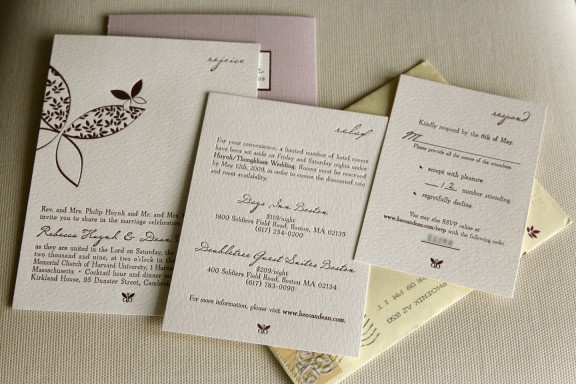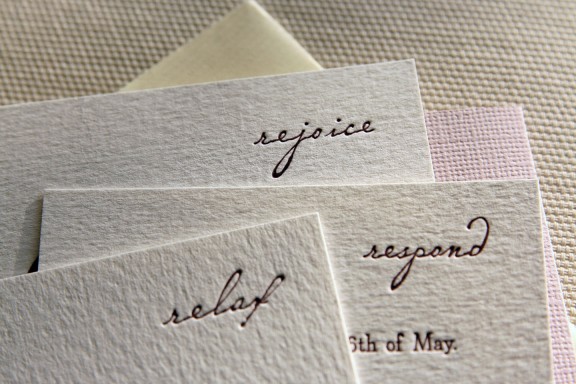 We then asked Becca to describe for us a few more details about her business and the dreams she has for the future of Lavender's Blue Designs.
What sets Lavender's Blue apart from other DIY craft ideas and what makes it special?
"Although I have specific items for sale in my shop, 80% of the work I do is custom design. I love creating custom wedding invitations for couples that reflect their unique love stories and styles. I also work with people to design art prints as gifts for loved ones or to design logos for businesses and brands, like for the Weisser women."
(Check out the details of the graphic design work on our website and you will understand the beauty and the custom detail at the heart of Becca's work.)
"I started out designing wedding invitations, but I had different people approach me to ask about custom projects like party invitations, art prints, logos, and event styling, so I've expanded my repertoire to include many of these items. If there's something you need designed, just ask!"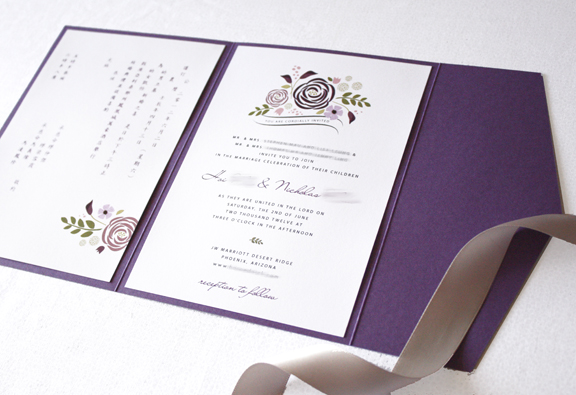 What are your long-term goals and dreams? "My dream is to someday open up my own craft studio. It will be a space where families in the community can gather, learn, craft. It will be a space where young and old are welcome, where my own future little ones can grow their imaginations, and where different cultures and generations gather to share their talents, skills, and handicrafts. My dream is to create and foster the type of space, the type of community, that I would want my children to grow up in."
How do you promote your products and what are the next steps for your business?
"Most of my business comes from word of mouth or from my blog. A lot of times, people will find me just through Google searches or from things that people have pinned on Pinterest. While Etsy is a great online marketplace, I'd love to have my shop as part of my own website. I'm not the most web-savvy person, so it's taken a lot of time to design and build what I have already. It'll be a learning process to figure out how to add a shop as well! I've tried to rely mostly on word-of-mouth for marketing, and I've always believed in letting my work speak for itself. That being said, I do think that in the future, I'd like to invest in going to more craft and stationery shows (on a local and national level), and eventually, selling my products at those venues."
ENTER TO WIN OUR LAVENDER'S BLUE DESIGN EASTER PRINTABLE PACK GIVEAWAY
(See photos of Becca's mock party set-up with the Easter Printable Pack giveaway below!)